-
MARAPETS ACCOUNT UPGRADES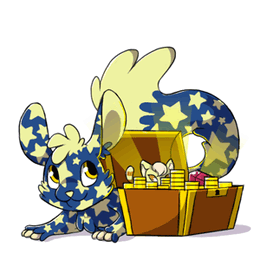 Official Description: MaraPets is free to play but there are many different Account Upgrades you can purchase to support us. Account Upgrade credit is priced in UK Pounds Sterling (£) but players from All Countries can buy credits and you will automatically be charged in your local currency.

Purchasing Account Upgrades helps us to improve. You do not have to donate, but if you want to, simply enter the amount of credit you would like to buy below and pay for it with PayPal. You can purchase as much Account Upgrade credit as you like and there are no monthly subscriptions. We are a free site that relies on the donations of our players and paid advertising.

There are many ways to get Account Upgrades credit. The most common way is to buy it by credit card using PayPal. However, you can earn it from Goals, win it from the Monthly Checklist, or buy it from other players at the Currency Exchange.

Sales or Support Query? Contact Us at the Help Forums

Earn a FREE Prize of BBQ Potato Chips, Crikey Crunch & Tattered Warrior Cape + 30% extra credit* with your NEXT transaction with PayPal!!
Offer valid one time only. Minimum transaction of £4.
Bronze players & higher can receive this offer every time as long as the promotion is available.
Processed Instantly - if you do not receive within 2 hours please email marapets@gmail.com
| | |
| --- | --- |
| Additional Comments: Account upgrades are DONATIONS, which means there are no refunds. The prizes will be given to the account that signs up for an account upgrade and only that. You reserve the right to trade, sell, donate, etc any items rewarded to other members but for Marapoints only. Account Upgrades DO NOT entitle people to CHEAT in MaraPets and get away with it. MaraPets users ARE NOT entitled to any NEW items or NEW updates to the site other than those promised through the upgrade. That includes, but are not limited to: Making forum posts demanding the site to improve, to fix something, to post more News updates, to create new marapets, to make new worlds, or to "give you what you're worth". Account upgrades do NOT give you any extra power on the site to those without and if your account is frozen for rule-breaking, the same rules apply. In short, donations are voluntary and once you receive your items promised, MaraPets does not owe anything else to you. | |
22nd April 2014: The Account Upgrades page has been updated. It has all new artwork and a brand new layout. We have removed everything that was unnecessary and made it cleaner. You can also quickly find the Monthly Checklist, Account Upgrades Shop, Capsule Machine, and Giftbox Shop from the Account Upgrades page. The Account Upgrades page has been updated with new links to the Giftbox Shop, Account Upgrades Shop, and Monthly Checklist - where you can win Account Upgrades credits for FREE each month. Yes, we will remove the 15,000MP entry fee next month so it is actually FREE to enter! 10th May 2019: There are no longer Gold (costume), Silver (clothing), and Bronze (battle) Account Upgrades. There are now themed 'Account Upgrade Sets' (with a Gold trophy), Treasure Chests for clothing, and limited edition items for the shop. AU sets are named after the Costume that it comes with. Each set will come with a choice of either an Enchanted Plushie or a Potion. There is still a 1 in 3 chance you will receive a limited edition pet with each set but from now, there will be many more non-limited edition pets available as the other prize, rather than just one item. If you purchase three of the same Account Upgrade set, you are still guaranteed at least one limited edition/restricted pet. For example, if you purchased 2 Spring Sets and received a non-limited edition Enchanted Plushie or Potion for each set, the 3rd Spring Set you purchase will be guaranteed either an Enchanted Spring Lati Plushie or Spring Lati Potion. Just as before, this guarantee is only for the first three of each set you purchase. 

Link: http://www.marapets.com/upgrades.php
22nd December 2004 - Chibs Account Upgrade
February 2005 & 21st June 2020 - Wizard Account Upgrade
March 2005 - Utility Account Upgrade
April 2005 - "Limited Edition" Necklace/Phoenix Account Upgrade
May 2005 & 24th February 2018 - Mermaid Account Upgrade
June 2005, 9th June 2016 & 12th February 2019 - Quell & Baby Account Upgrades
July 2005 & 18th March 2017 - Rainbow Account Upgrade
August 2005 & 25th November 2015 - Water Account Upgrade
31st August 2005 & 12th October 2015 - Fire Account Upgrade
1st October 2005 & 14th January 2017 - Starry Account Upgrade
1st November 2005 & 14th October 2017 - Gothic Account Upgrade
1st December 2005, 15th February 2007, 5th/16th February 2017, 3rd August 2018, & 21st July 2020 - Old, Love, Camouflage, Checkered, and Dark Account Upgrades
7th January 2006 - Armoured Account Upgrade
4th February 2006 & 21st April 2017 - Cheese Account Upgrade
20th March 2006 & 24th February 2018 - Ercuw Account Upgrade
1st April 2006 & 6th December 2018 - Angel Account Upgrade
2nd May 2006, Uggember 2015 & 18th Uggril 2021 - Ogg Age Uggi-ugg-ogg Ugg-ade
5th June 2006 & 14th September 2019 - Hobo and Fairy Account Upgrades
5th July 2006, 21st June 2012 & 30th March 2021 - Underwater Account Upgrade
3rd August 2006, 18th November 2016, & 16th September 2017 - Fat and Robot Account Upgrades
29th August 2006 & 29th February 2020 - Royal Account Upgrade
31st August 2006 & 14th January 2018 - Funky Account Upgrade
14th October 2006 & 22nd October 2018 - Witch Account Upgrade
12th November 2006, 28th November 2006, 17th November 2019, & 2nd September 2020 - Devil & Elf Account Upgrades
MaraUploads (January 2007)
                                                              Bronze Account Upgrade
                                                               Silver Account Upgrade
                                                               Gold Account Upgrade
26th April 2007 & 3rd August 2019 - Light Account Upgrade
9th May 2007 - Marasite & Journal Account Upgrades
19th May 2007 & 22nd July 2015 - Toddler Account Upgrade