-
DREW

----



Marapets Description: Drew is fabulous! He lives for fashion and his goal is to turn all players from drab to fab. If you accept his quest, Drew will ask you to come back wearing certain clothing in colors he chooses. If you can do this within the time limit he will reward you with MP. If he is feeling really generous he will also give you a Dress 4 Less Voucher. Drew will exchange them for a pet Transformation. He looks at all of the different colors and species your pet has been in its lifetime and will change it back in exchange for these vouchers. The rarer the pet or costume, the more vouchers you will need!



Additional Comments: During a rainbow, he will only ask for white clothing. Drew's remarks before you accept his quest include:
You're brave exploring Marada dressed the way you are...
You could win the Ugly Contest looking like that!
Are you having a bad day? You look terrible!
Dress 4 Less Voucher
Edit
DRESS 4 LESS VOUCHER

----



Marapets Description: Whenever you use a Costume, Potion or Enchanted Plushie or your pet changes (or doesn't change in the case of the Vortex Park Reservoir) you receive a Transformation history for your pet. Completing a Drew quest means that you can now use his voucher to change your pet to any species or colour it has ever been! This means there will be no more "I accidentally portalled my Chibs!" situations. It also makes it easier to take different Photos at the Photo Parlour or change your pet for FREE training or double school/education events! The price of Drew vouchers for each species or costume is subject to change at any time.

Drew transformation changes are a feature intended for the owner of a pet to be able to change their pet to a previous costume or species. If you trade a pet and its transformation history was made by another player, you won't be able to use Drew to change it one of its other forms. Each transformation earned by a pet is saved to the account it came from. If your pet has a transformation that was earned from another account, you will have to earn this transformation again on your account for it to work.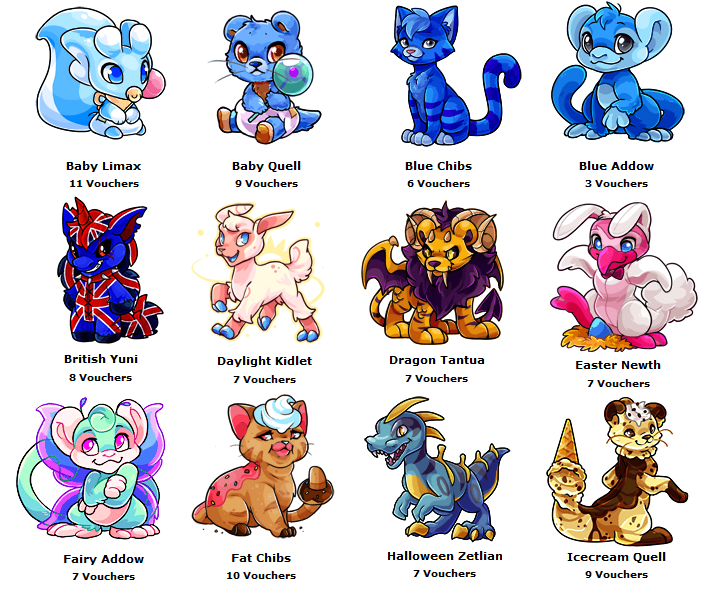 Avatar and Giftbox
| | |
| --- | --- |
| | You get this from completing 50 Drew quests. |
| | You get this from using a Dress 4 Less Voucher. |
| | Use this item and if you have the clothing and colours Drew needs, you will be able to automatically dress your doll in the clothing Drew asks for, in the colour he asks for, in just one click. |
---
Thanks for visiting Marapedia. The Marapets.com content here is copyright ©Marapets.com used with permission; and belongs to Ian Smetham and Laimay Yan. Marapedia's last update April ©2012.