-
Dukka Caves
Official Description: Here at the entrance to Dukka Caves is Marada's main port, where pirate ships import cheap wares and export the local produce. With so many new items being imported, there's certain to always be something exciting at the account upgrades treasure chest.

Additional Comments: Although Dukka Town (which is "hidden" outside the caves) is the real trading centre, there are several outlying shops here (it's rumoured their owners were too scared to keep their business in the town)!

Old Dukka Caves Map
Outdated Old Dukka Cave's Map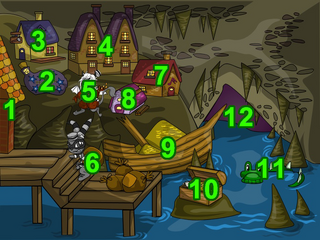 ---
Thanks for visiting Marapedia. The Marapets.com content here is copyright ©Marapets.com used with permission and belongs to Ian Smetham and Laimay Yan. ©2020 All rights reserved.