-
The Quest
ELGER QUEST




Marapets Description: In the middle of Undying Woods sits a haunted house, filled with ghosts. Living there is a witch, who is believed to originally have been a Knutt - but now we are uncertain. Anyway, she goes by the name of Elger. She spends her time making strange potions and powerful crystals. She may want you to hunt for some items for her and if she does, make sure you do it on time! If you're late, she will angry.. and you do not want that do you?
Additional Comments: Elger (the Goddess of Crystals) is good, she is one of the best quests. However, spend no more than about 10,000MP for this quest.
Average Reward: 2,000-7,000 MP and always one Crystal worth at least 3,000 MP.
Minimum Reward: 500MP and always one Crystal worth at least 3,000 MP
Link: http://www.marapets.com/elger.php
ELGER TRADING CARD
| | |
| --- | --- |
| | Elger is also a Battle Arena enemy. When you place her Trading Card on your battle deck you can go directly to the Battle Arena to battle her. |
Elger's Specifications:

Base Health: 145
Base Magic: 145
Weapons: Crystal Sword and Magic Broom
Base Damage: 76HP

The Elger Trading Card is a retired item from the Easter Egg Hunt 2007. Click Here to visit Shera50's Marasite for more information!
Click Here to Go Back to Trading Cards.

Quest Reward
ELGER'S QUEST CRYSTALS
Example of some of the crystals from the Elger Quest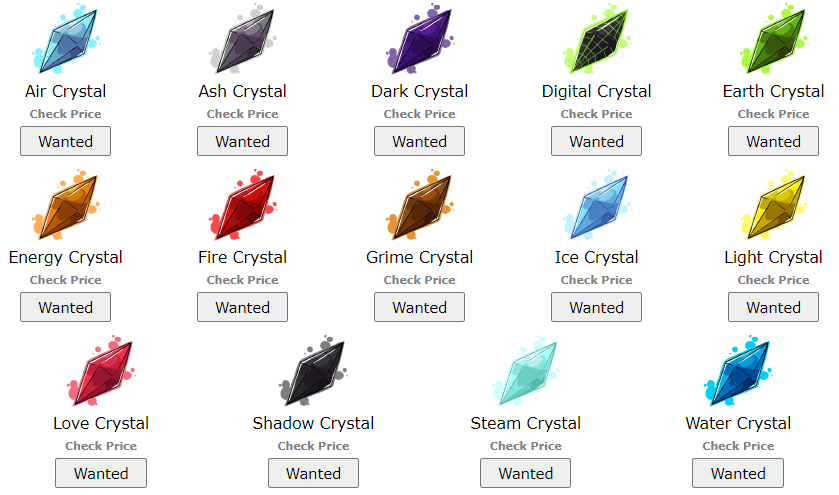 Avatar and Giftbox
| | |
| --- | --- |
| | You get this from completing 25 Haunted House (Elger) Quests. |
| | Use this item and you will earn twice as many crystals from Elger for life. |
---
---
Community content is available under
CC-BY-SA
unless otherwise noted.