-
Experiences
EXPERIENCES

----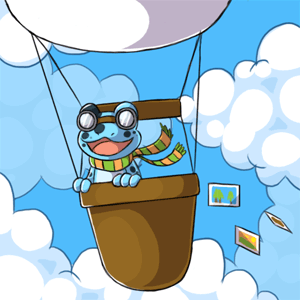 Marapets Description: Croaky loves to sight see. He travels far and wide in his hot air balloon. You wouldn't believe some of the scenery he has seen from up here! Whenever Croaky experiences a spectacular view, the background will become available for you to find. Once you've found it, you'll be able to use this background for your character in the forums.

Similar to the way that Hidden Avatars work, you'll need to visit somewhere or do something on Marapets related to the 'experience' and unlock it for your collection. You can visit your collection and use it to change your character's background anytime. New backgrounds will be released in the news in the same way that avatars are.

Additional Comments: Experiences were made as a replacement for the Secret Blogs as they were difficult to draw and release, hardly used and not very popular.

Link: https://www.marapets.com/experiences.php


Where/How to get them
EXPERIENCES GUIDE

----



Default - This name is very self-explanatory.
Desert Night - Visit Kamilah Desert at any even hour.
Sunset Beach - Default.
Moonlight Graveyard - Find the Bolimo in Open Graves.
Welcome to Marapets - Default; new players will automatically have this background on their character when they create an account to welcome them.
Tribal Island - Purchase any treasure map piece from the Treasure Maps Shop.
Peaceful Reef - Random when purchasing an item from the Sushi Shop.
Paradise Beach - Complete Level 15 of Minipet Island Goals.
Winter Wonderland - Use a Tundra Costume on your pet.
Pool Party - Random during Pool Party 2015 (retired).
Spooky - Random when clicking on a Pumpkin during Pumpkin Hunt.
Murder - Put any Character Trick or Treat Costume on your character.
Autumn Trees - Random while completing 2015 Gurple Quests (retired).
Northern Lights - Open a Winter Treasure Chest.
North Pole - Visit the Advent Calendar after receiving your prize.
Christmas Eve - Open a 2015 Christmas Present from Secret Santa.
Kamilah Desert - Open a Desert Treasure Chest.
Quell - Use a Quell maker on your pet.
Spring Day - Open a Spring Treasure Chest.
Wonderland - Add the Wonderland Door to your Wardrobe.
Marvelous Rainbow - Open a Rainbow Treasure Chest.
Raging Storm - Obtained during a Storm.
Valentine's Day - Visit the Candy Tree on February 14th.
Circus - Open a Circus Treasure Chest.
---
---
Thanks for visiting Marapedia. The Marapets.com content here is copyright ©Marapets.com used with permission; and belongs to Ian Smetham and Laimay Yan. Marapedia's last update April ©2012.
Community content is available under
CC-BY-SA
unless otherwise noted.