-
Hospital
HOSPITAL

----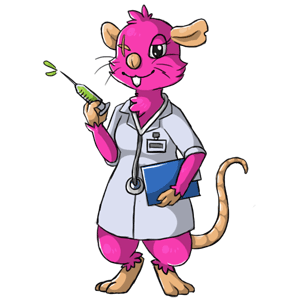 Marapets Description: The Maradan Hospital, run by the talented Dr Getwell, helps heal sick and wounded Marapets from all over Marada! There's no disease or illness she can't treat. All of your sick pets are shown below along with Dr Getwell's diagnosis. In some cases, it may be cheaper to buy Medicine instead of paying the hospital fees.
All operations cost 2,500MP per pet. You may also win a prize, such as a Min Booster. Here is the Prize List.






Additional Comments: You can also get some avatars from curing your pet at the Hospital from a Headache and visiting it when ALL your pets are sick (you can make all your pets sick by failing a Fates mission).


---
---
Thanks for visiting Marapedia. The Marapets.com content here is copyright ©Marapets.com used with permission; and belongs to Ian Smetham and Laimay Yan. Marapedia's last update April ©2012.
Community content is available under
CC-BY-SA
unless otherwise noted.