-
Spooks Busters
SPOOKS BUSTERS

----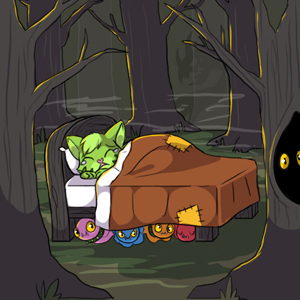 Marapets Description: Visiting Undying Woods during the day can be spooky but spending a night here is simply horrifying. There are 30 different pets sleeping in Undying Woods right now and they have a ghost problem. Who are they going to call? Every bed has a different coloured Spooks hiding underneath. Click on any of the beds below to scare a spooks away. When you scare away a full set of coloured Spooks you will win the MP prize for FREE. If you are really lucky, you may also win a random pet Poison under any bed!

You can play Spooks Buster for FREE once every 2 hours.





Additional Comments: The title is a Ghostbusters parody. You will get an avatar if you win with 5 Blue Spooks in the Spooks Buster game.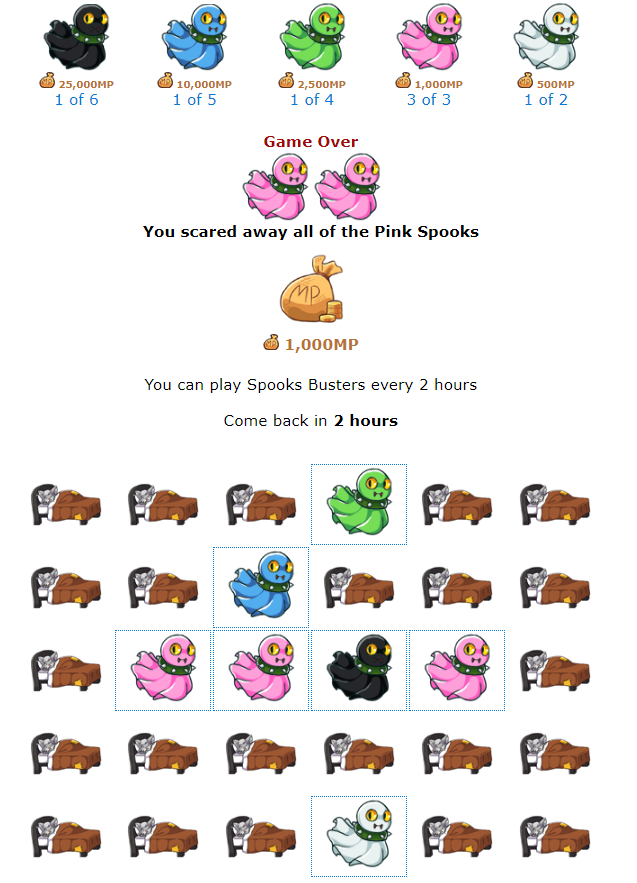 ---
---
Thanks for visiting Marapedia. The Marapets.com content here is copyright ©Marapets.com used with permission; and belongs to Ian Smetham and Laimay Yan. Marapedia's last update April ©2012.
Automation
Mara Community has a Duck or Dive Automator at their site, included in a program entitled MaraMagus.
Community content is available under
CC-BY-SA
unless otherwise noted.